What If It's Us

- Becky Albertalli, Adam Silvera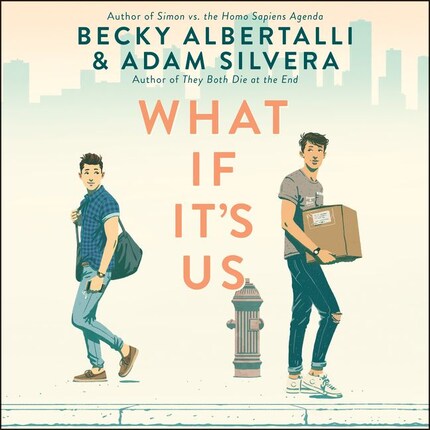 Opis
A New York Times, USA Today, and Indie bestseller!

Critically acclaimed and bestselling authors Becky Albertalli and Adam Silvera combine their talents in this smart, funny, heartfelt collaboration about two very different boys who can't decide if the universe is pushing them together—or pulling them apart.

ARTHUR is only in New York for the summer, but if Broadway has taught him anything, it's that the universe can deliver a showstopping romance when you least expect it.

BEN thinks the universe needs to mind its business. If the universe had his back, he wouldn't be on his way to the post office carrying a box of his ex-boyfriend's things.

But when Arthur and Ben meet-cute at the post office, what exactly does the universe have in store for them . . . ?

Maybe nothing. After all, they get separated.

Maybe everything. After all, they get reunited.

But what if they can't nail a first date even after three do-overs?

What if Arthur tries too hard to make it work and Ben doesn't try hard enough?

What if life really isn't like a Broadway play?

But what if it is?

What if it's us?

Plus don't miss Here's to Us! Becky Albertalli and Adam Silvera reunite to continue the story of Arthur and Ben, the boys readers first fell for in What If It's Us.


Co myślą inni
Recenzje What If It's Us –
Audiobook
Who with sanity pronounce "gif" as "jiff" in official audiobook? Is there no editor? Will this be corrected?
Wow, piękne otwarte zakończenie. Akcja że spotkaniem i wzajemnym poszukiwaniem się jest naprawdę świetna i daje świetny początek relacji. Skoro szukali się nawzajem po jednym krótkim spotkaniu, to znaczy że jest to coś spektakularnego, co nie?