Westminster Whore

- Michel Russell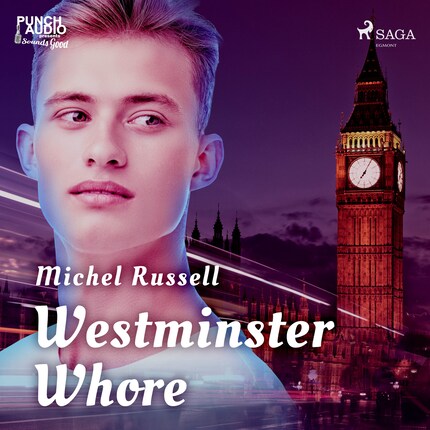 Opis
In 2009, the 24-year-old blonde beauty Fernley Valentine, and his ginger-haired cute-as-a-button, angelic faced friend Jamie Vaughan, a year younger, decide to quite the rag trade as top models . They put a stop to their endless travelling all over the world, because an exclusive "members' only" gay club, "The Infinity Club" in Shepherd Market, Westminster, has caught their eye.
They are told that an initial sex-test is involved with the sinister middle-aged owner, Bobby Beaumont, to allow them to join the other "boys at the bar" and entertain the rich clients. They decide that this just right for them, and they pass the test with flying colours!
They live almost within a stone's throw in an apartment block at Marble Arch.
Fernley attracts a very rich banker from Hampstead, whose son furiously objects, but then hesitates. All the while, Jamie has attracted the clientele that is more into the "teenage type trade".
But their strange lifestyle has consequence. Was the move to Mayfair the right choice?
Can the notorious Shepherd Market bring the educated Hampshire man and the East End Jewish one the dangerous excitement they crave? Or was it a mistake? Was destiny already written in the stars, forever unchangeable?
Take a stroll down to Shepherd Market with its upmarket shops, expensive boutiques, cosmopolitan restaurants, notorious Victorian pubs, lanes and alleyways, and maybe its secret will tempt you to linger on for a little while longer. But you will need to be bold... Are you really ready for this daring adventure?
© Saga Egmont (audiobook)