Wacousta or, the prophecy: A Tale of the Canadas Volume 2

- John Richardson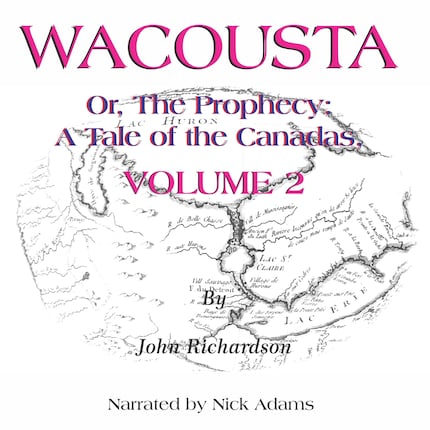 Opis
This is volume 2 of Major John Richardson, 1832 novel Wacousta. It is set at Fort Detroit and the surrounding country during Pontiac's rebellion of 1763. The mysterious warrior Wacousta has aligned himself with the First Nations forces who are besieging Detroit and Fort Michilimackinac on the extreme western edge of the British North American frontier. Pontiac is determined to stop expansion into the region, by any means. Wacousta, is a great friend of Pontiac but has his own agenda. - revenge against the British Commander at Detroit, Colonel De Haldimar. The story begins with Wacousta stealing in to the secure fort and whispering something in to De Haldimar's ear. Only later to we discover the nature of his message. Meanwhile, Pontiac designs a clever scheme to break the siege at the well defended fort - a scheme so cunningly designed as to have every chance of success.
In Volume 2 we follow Frederick De Haldimar's efforts to save his sister and fiance from being slaughtered in the attack on Fort Michilimackinac,, helped by the Ottawa damsel Oucansasta, whom Frederick had saved from drowning.
This book was written in 1832 and incorporates all the attitudes and perspectives of class, race and culture prevalent at the time. Some of the terminology is now considered offensive but was common in the nineteenth century. It is a powerful and engaging story, although the style of writing is extremely convoluted and complex, and can be difficult to read. I hope hearing it helps you enjoy it.
© Author's Republic (audiobook)