Types of Tea:Black, Green, Oolong, White,Yellow, Pu-erh and Herbal Tea.docx

- D.Jhon St.Paul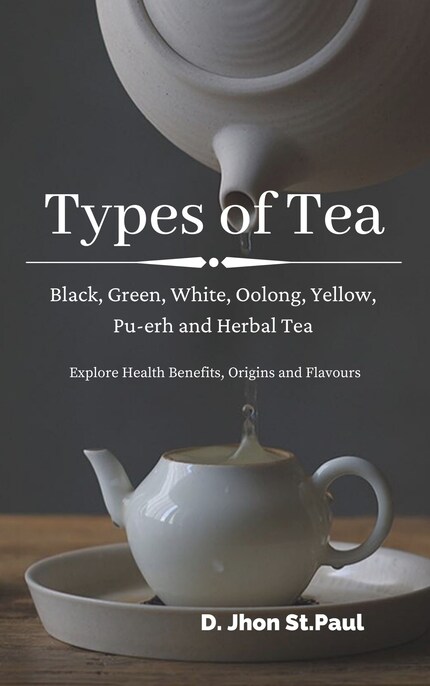 Opis
Types of tea: Do you want to be healthier?

A book for tea enthusiast, connoisseur, dietitian, nutritionist or anyone who wants to live a healthier lifestyle. Types of tea explores health benefits of various teas, origins and flavours. Reading this book will provide an understanding of teas that are suitable for health and wellbeing or appropriate tea to order when you're dining out. Learn more about the health benefits of various tea; tea suitable for morning, afternoon or after a heavy meal, summer, spring, autumn or winter.

Nutritionist will also find this book very useful as many teas discussed in this book can be part of a planned diet. Cooling teas are good for summer heat, clearing excess dampness, and aiding digestion of heavy foods whereas warming teas like jasmine are ideal for cold naturedness, cold weather, weak digestion or bloating.

Learn about teas that are superfood or natural leaf sweeteners like stevia etc. Whether you just want to be healthier by learning about the best tea for weight loss or laxative tea or kava tea or passion flower tea or become a tea sommelier, this book is your perfect read!
© D. Jhon St.Paul (e-book)