Transformation
Discipleship that Turns Lives, Churches, and the World Upside Down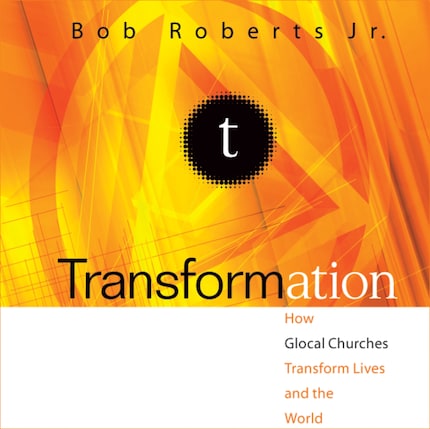 Opis książki
Transformation lays the groundwork for what church and Christian community can become in this new century.

Author and pastor Bob Roberts Jr. is one of the architects of this unique approach to Christianity—based on biblical and missional discipleship—that he calls T-Life (transformed life), which leads to a T-World (transformed world).

Ever since Jesus' commission to make disciples in his name, Christianity has transformed lives and the world at large. To those watching, it must have looked like an upstart religion led by a group of men, most of whom were martyred for their beliefs. The voice of secular culture today is no louder and no more indulgent than it was in those days. And yet much of the Western church has settled for becoming just another mass media market that's adding to the noise, instead of a movement that continues to turn the world upside down.

Drawing inspiration from early church history and the emerging church in the developing world, Roberts envisions a new way of engaging the local church to achieve common goals. He calls for:

Building a church culture rather than a church program.Empowering the local church to invest in the global missions field.Consistently reestablishing our relationship with Jesus Christ in order to experience true transformation.In fact, all this begins with a growing, interactive relationship with God that includes personal and corporate worship. This, in turn, results in community. As community serves others, transformation has both a global and local impact and creates transformation in the world.

Transformation redefines the focus and practice of the church, not from external bells and whistles, but from the internal transformation of the very character of its people.
© 2006 Bob Roberts, Jr. (audiobook)