There's An Alien At Christmas

- Sally Jones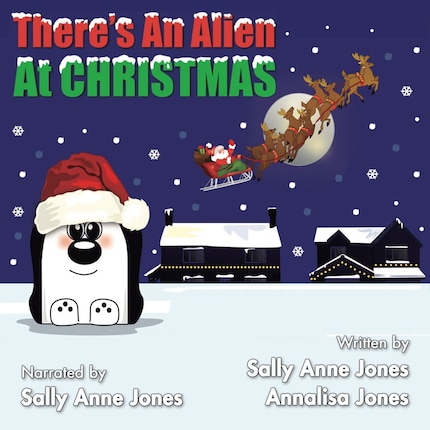 Opis
Dan's best friend is an alien, called Zoggy and he has invited him for Christmas. After trudging through the deep snow, Zoggy finds Dan's front door wide open. He goes in, but the house looks different - and there are lots of sparkly decorations everywhere. Zoggy looks for Dan, but finds him already tucked up in bed fast asleep... and there is another visitor here! Should Zoggy wake Dan and tell him? Zoggy is in for a few surprises…
This heart-warming story is perfect for children to listen to at Christmas and has been written by education professionals to assist in their development.
Guinea Pig Education's "Zoggy the Alien" is a series about a cute little alien who lands on Earth. Will he be accepted? What will he feel as he tries to fit in with life on Earth? The series introduces inclusiveness as a concept, with Zoggy finding out about being loved and accepted. The books are modern, entertaining, full of lessons to be learned and will be loved by children aged from two to seven years old.
© Guinea Pig Education (audiobook)