The Ways of Prosperity

- Jeremy Butrous, Ally Butrous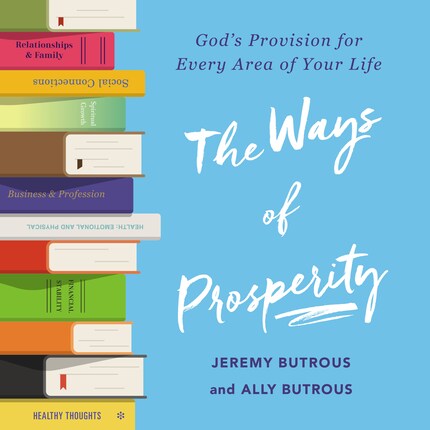 Opis
God wants our days to be abundant and thriving!

Learn to cultivate habits that produce prosperity and contentment in every area of life.

What if you were immersed in a daily experience of prosperity—one that would give you hope and impact all of your life? It is likely you would receive God's blessings as never before. True prosperity goes beyond the area of finances. It is so much more than you ever imagined. The Ways of Prosperity will guide you to identify and engage with opportunities for prosperity in seven vital areas of life:

RelationalSpiritualEmotional and Physical HealthFinancialProfessionalMindsetSocial The Ways of Prosperity is a biblically based holistic guide to building a thriving life. Jeremy and Ally's powerful collaboration utilizes Jeremy's decade-long work with Christian authors and speakers and Ally's expertise in the field of psychology (she is scheduled to receive her doctorate in September 2020).

Walk out your prosperous journey with teachings, prayers, reflections, and activations. This audiobook will help you partner with the abundant life Jesus has made available for you.