The Vampire Diaries: The Return: Nightfall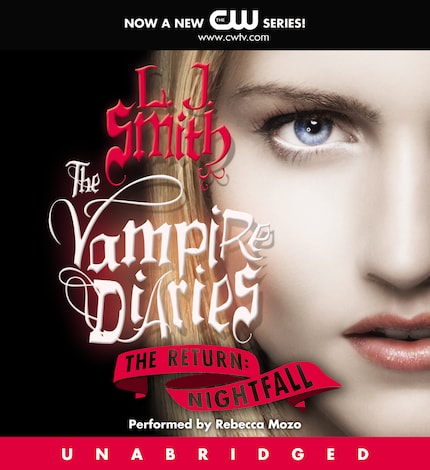 Opis książki
New York Times bestselling series

The Return: Nightfall is the fifth book in L.J. Smith's New York Times bestselling Vampire Diaries series.

Elena Gilbert is back from the dead, but she's come back changed—with newfound powers and blood that is irresistible to vampires, including Stefan and Damon Salvatore, the two vampire brothers who love her. Unfortunately, it's not just vampires who are drawn to her. Darkness is infiltrating her hometown of Fell's Church and is taking over the minds of young girls. Even worse, a demon has taken possession of Damon, causing him to turn on his brother, Elena's friends, and even on Elena herself.

The Return: Nightfall is perfect for fans of the hit CW TV show The Vampire Diaries, as well as fans of the original New York Times bestselling series who can't wait to see what happens next with Elena, Stefan, and Damon.