The Ultimate University Survival Guide

- Jack Edwards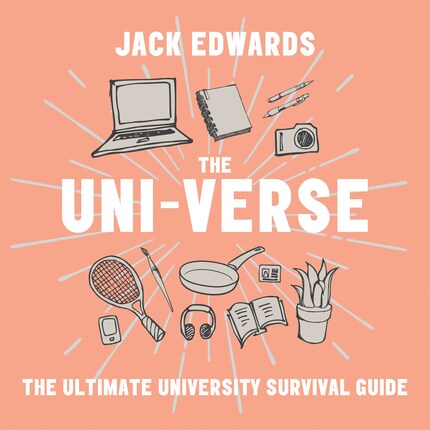 Opis
A complete, unfiltered university handbook, written by an actual student.

Not sure what to pack for university?Confused about the difference between lectures, tutorials and seminars?Want to make sure you don't poison yourself (or others) the first time you cook?Nervous about Freshers' Week, or about feeling homesick?Jack Edwards has spent the last three years figuring it all out and is here to impart his wisdom to other potential freshers.

From university applications to socials, this book is filled with helpful tips and tricks, real advice and fun anecdotes, and is perfect to turn to for any questions you have about university!