The Offshore Pirates
- F. Scott Fitzgerald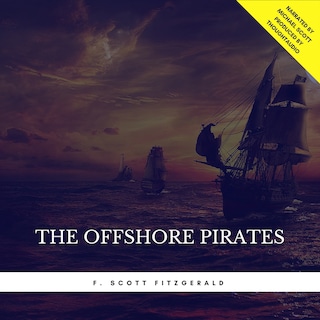 Opis
This short story begins on a yacht anchored off the Florida coast where a young woman, Ardita, and her Uncle are engaged in a heated discussion about her dating decisions. Ardita, independent and stubborn, is set on marrying a young man who her uncle believes does not have the highest character values. She refuses to leave the yacht they are on to go to town with him and meet someone who he believes is a better match for her. So she stays behind.

But while he is gone, the boat is overtaken by a band of pirates. Ardita is unwilling to surrender the vessel so they take her to sea with them and that is where the rest of the story unfolds.

This short story is from the book "Flappers & Philosopers"
© 2018 AB Books (audiobook)
© 2018 F. Scott Fitzgerald (audiobook)