The Night We Met
- Zoe Folbigg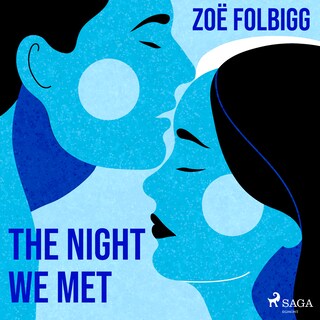 Opis
As a man holds his wife's fragile hand, he recounts a journey like no other...

Daniel and Olivia are destined to be together. At least, Daniel thinks this the night he sees Olivia across a sea of people. As he backpacks through Australia, Daniel and Liv continue to cross paths, yet never speak. Until one night, Liv joins Daniel for a drink. And that night everything changes.

Back in London, stuck in a monotonous routine, Daniel finds himself daydreaming of the woman with amber eyes and fiery hair. Armed with only a name he vows to find her, yet with every passing moment, Daniel's hopes begin to disappear. What if it wasn't meant to be?

But then fate steps in, and Daniel and Olivia's story can truly begin...

A tale of serendipity, missed chances, and the power of love, ´The Night We Met´ is perfect for fans of Nicholas Sparks' ´The Notebook´.

Readers LOVE ´The Night We Met´:

"´The Night We Met´ will warm and break your heart in equal measure, and make you laugh out loud and sob quietly. A lovely gem" - Heat

"Beautifully written, utterly heartbreaking. An epic love story" - Paige Toon, author of ´The Minute I Saw You´

"I know this gorgeous love story will stay with me for a long time. Amazing" - Lorraine Brown, author of ´Uncoupling´

"A beautifully wrought novel, exhilarating and devastating in equal measure, and filled with passion, warmth and humour" - Reader review

Zoë Folbigg is a magazine journalist and digital editor, starting her career at Cosmopolitan in 2001 and has since then been freelancing for titles including Glamour, Fabulous, Daily Mail, Healthy, LOOK, Top Santé, ELLE, Sunday Times Style, and Style.com.

In 2008 she had a weekly column in Fabulous magazine documenting her year-long round-the-world trip with 'Train Man' – a man she had met on her daily commute. She since married Train Man and lives in Hertfordshire with him and their two young sons.

Zoe is the author of ´The Note´, ´The Postcard´ and ´The Distance´. ´The Note´ was Amazon Prime's most downloaded book of 2018 and has sold over 200,000 copies.