The Mill on the Floss
- George Eliot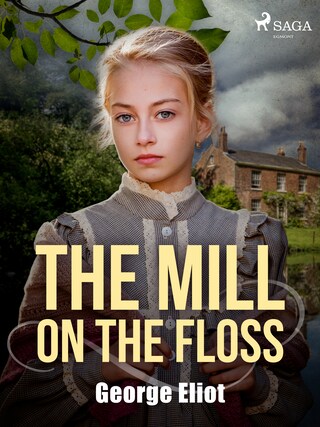 Opis
There's no one Maggie Tulliver loves more than her brother Tom. But their relationship is far from easy. She's passionate and impulsive, but he's emotionally repressed and dutiful.

This tension drives the action of "The Mill on the Floss", one of George Eliot's most celebrated novels. As the two siblings grow up, they're pushed and pulled towards each other, as Maggie rails against the rules of 19th century society while Tom conforms to them.

Strongly autobiographical, "The Mill on the Floss" is a compelling tale of duty, ambition and the struggle to be yourself. Make it your next read if you liked Hardy's "Jude the Obscure" or Austen's "Pride and Prejudice".

George Eliot, pseudonym of Mary Ann Evans (1819–1890), was an English novelist, journalist and poet. She took a realist approach to storytelling, finding the drama and beauty in the day-to-day existence of England's rural working classes. Her most famous novels include "Middlemarch", "The Mill on the Floss" and "Adam Bede".

Eliot's personal life was the subject of some controversy. For over two decades, she lived together with George Henry Lewes, a married man—he was estranged from his wife but never officially divorced. Their relationship offended Victorian sensibilities, but failed to dent Eliot's popularity with readers. The pair are buried side-by-side in London's Highgate Cemetery.