The Mad Man

- Kahlil Gibran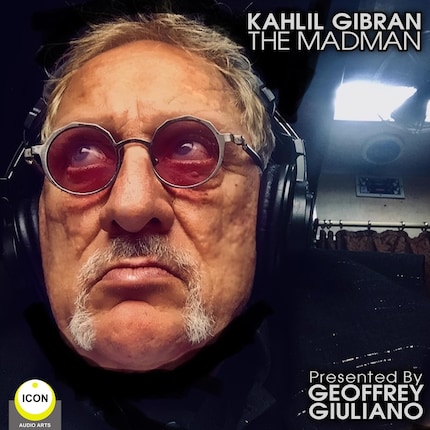 Opis
The Madman is a book written by Kahlil Gibran, which was published in the United States by Alfred A. Knopf in 1918, with illustrations reproduced from original drawings by the author. It was Gibran's first book in English to be published, also marking the beginning of the second phase of Gibran's career. May Ziadeh, with whom Gibran had been corresponding since 1912, reviewed it in Al-Hilal, a magazine in Egypt. It has been described as a spiritual powerhouse.
Edited by Macc Kay
Production executive Avalon Giuliano
ICON Intern Eden Giuliano
Music By AudioNautix With Their Kind Permission
©2020 Eden Garret Giuliano (P) Eden Garret Giuliano
Geoffrey Giuliano is the author of over thirty internationally bestselling biographies, including the London Sunday Times bestseller Blackbird: The Life and Times of Paul McCartney and Dark Horse: The Private Life of George Harrison. He can be heard on the Westwood One Radio Network and has written and produced over seven hundred original spoken-word albums and video documentaries on various aspects of popular culture. He is also a well known movie actor.
© Author's Republic (audiobook)