The Law of Law School

- Andrew Guthrie Ferguson, Jonathan Yusef Newton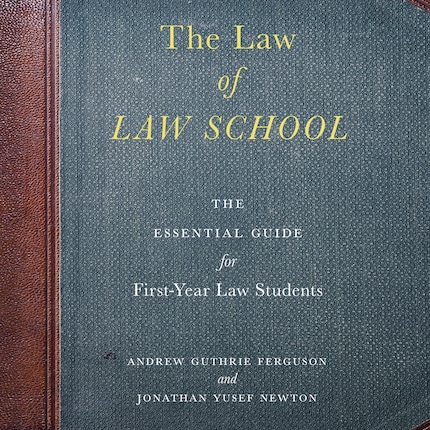 Opis
"Dear Law Student: Here's the truth. You belong here."

Law professor Andrew Ferguson and former student Jonathan Yusef Newton open with this statement of reassurance in The Law of Law School. As all former law students and current lawyers can attest, law school is disorienting, overwhelming, and difficult. Unlike other educational institutions, law school is not set up simply to teach a subject. Instead, the first year of law school is set up to teach a skill set and way of thinking, which you then apply to do the work of lawyering. What most first-year students don't realize is that law school has a code, an unwritten rulebook of decisions and traditions that must be understood in order to succeed.

The Law of Law School endeavors to distill this common wisdom into one hundred easily digestible rules. From self-care tips such as "Remove the Drama" to studying tricks like "Prepare for Class like an Appellate Argument," topics on exams, classroom expectations, outlining, case briefing, professors, and mental health are all broken down into the rules that form the hidden law of law school. If you don't have a network of lawyers in your family and are unsure of what to expect, Ferguson and Newton offer a forthright guide to navigating the expectations, challenges, and secrets to first-year success. Jonathan Newton was himself a non-traditional student and now shares his story as a pathway to a meaningful and positive law-school experience. This book is perfect for the soon-to-be law-school student or the current 1L and speaks to the growing number of first-generation law students in America.