The Last Good Chance

- Tom Barbash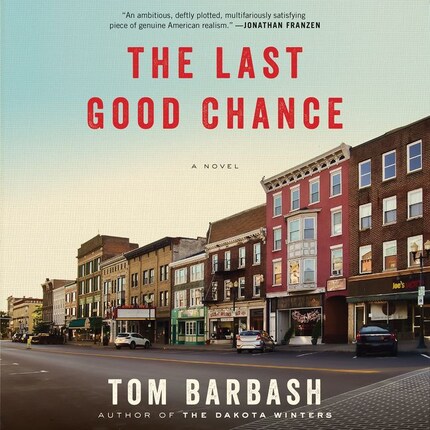 Opis
In this captivating first novel, a young man's plan to revitalize his hometown leads four of its inhabitants down alternating paths of desire and deceit.

When the charismatic Jack Lambeau returns to his hometown along Lake Ontario with an eye toward revitalizing its fading post-industrial waterfront into a tasteful commercial development for tourists and yuppies, the town of Lakeland quickly gets on board. At first glance, Jack seems to have it all: a successful urban planner, he's also brought home his fiancée, Anne, a talented artist with whom he's fiercely in love. But it doesn't take long for cracks to appear in Jack's idyllic life

Enter Steven Turner – exiled New Yorker, local reporter looking for a scoop, and Jack's best friend in Lakeland. Between the two of them come Anne, who Steven grows close to, and Jack's floundering brother Harris, who spends his nights breaking the law to bury the mistakes of the past that might derail Jack's plans. As Steven's personal and professional incursion into Jack's life intensifies, all four characters find themselves starting to unravel.

Moving, poignant, and rife with humor, The Last Good Chance is a powerful debut novel about the moral compromises we make in the name of loyalty, ambition, and love.