The Killer Across the Table
From the authors of Mindhunter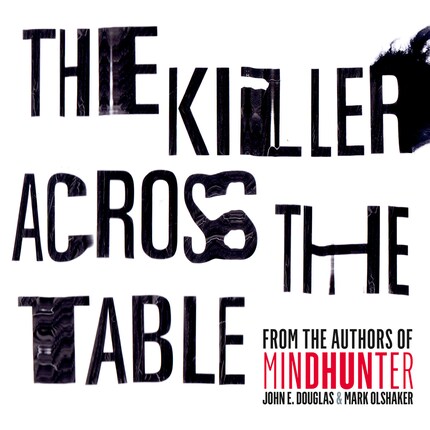 Opis książki
'John Douglas is the FBI's pioneer and master of investigative profiling, and one of the most exciting figures in law enforcement I've had the privilege of knowing' Patricia Cornwell

'John Douglas knows more about serial killers than anybody in the world' Jonathan Demme, Director of The Silence of the Lambs

In The Killer Across the Table, legendary FBI criminal profiler and number one bestselling author John Douglas delves deep into the lives and crimes of four of the most disturbing and complex predatory killers he's encountered, offering never-before-revealed details about his profiling process and divulging the strategies used to crack some of his most challenging cases.

Former Special Agent John Douglas has sat across the table from many of the world's most notorious killers – including Charles Manson, Jeffrey Dahmer, 'Coed Killer' Edmund Kemper, 'Son of Sam Killer' David Berkowitz and 'BTK Strangler' Dennis Rader, and has also been instrumental in the exoneration of Amanda Knox and the West Memphis Three. He has gone on to become a legend in the world of criminal investigative analysis, and his work has inspired TV shows and films such as Mindhunter, Criminal Minds and The Silence of the Lambs.

In this riveting work of true crime, Douglas spotlights four very different criminals he's confronted over the course of his career, and explains how they helped him to put together the puzzle of how psychopaths and predators think. Taking us inside the interrogation room and demonstrating the unique techniques he uses to understand the workings of the most terrifying and incomprehensible minds, The Killer Across the Table is an unputdownable journey into the darkest reaches of criminal profiling and behavioural science from a man who knows serial killers better than anyone else. As Douglas says:

'If you want to understand the artist, look at his art.'

If you want to understand what makes a murderer, start here.
Co myślą inni
Recenzje The Killer Across the Table –
Audiobook
Very interesting and good read book.