The G.I. Bride
A heart-warming saga full of tears, friendship and hope
- Eileen Ramsay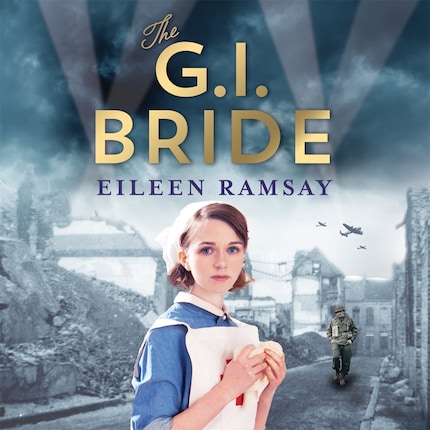 Opis książki
When her beloved father is killed in the Blitz, trainee nurse April Harvey is all alone in the world. Desperate to find the family she craves, she heads to Truro, her mother's home town.

But danger and heartbreak lurk even in Cornwall, and when the American G. I.s arrive, April finds her life turned upside down as she discovers that some people are not to be trusted. Especially when it comes to her budding romance with Major Crawford Dunbar.

As vicious rumours emerge, April fears there will never be a future for them. But if war has taught her anything, it is that you must grasp happiness where you can, and April is not prepared to give up without a fight . . .