The Day The War Ended

- Jacky Hyams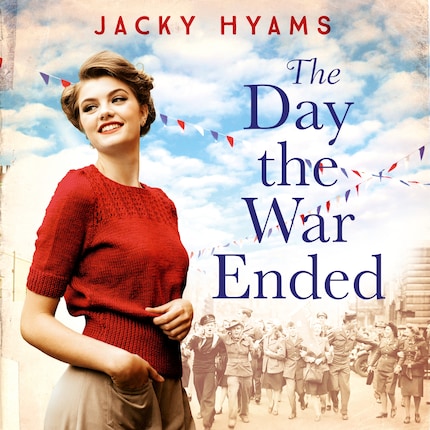 Opis
Tuesday, 8 May 1945: Victory in Europe Day.
A day of joyous celebration, as the end of a conflict which had engulfed the world came within touching distance. Millions of people celebrated in the streets throughout Britain.

Yet not all was right in the world. Struggles remained ahead - war still raged on between the Allies and Japan. Agreements and treaties were yet to be forged. Lives continued to be lost around the world.

Meanwhile in Britain, although the pressure of supporting active military campaigns was reduced, lives were irrevocably changed in other ways. Bonds forged by the momentum of struggle, by hardship, unity and common purpose would begin to fade, and give way to the wounds of sorrow, upheaval and trauma that six years of conflict had riven.

What was it really like to be living in Britain as the war drew to a close, giving way to a new era of hope, but also of deep uncertainty? In The Day the War Ended, bestselling author Jacky Hyams delivers a sweeping story, weaving together illuminating untold stories with contemporary records and photographs. The result is a moving, personal insight into hearts and minds across the home front right through the momentous year of 1945, as war ended and 'everything after' took root, shaping the world we know today.