The Crown
The Official History Behind the Hit NETFLIX Series: Political Scandal, Personal Struggle and the Years that Defined Elizabeth II, 1956-1977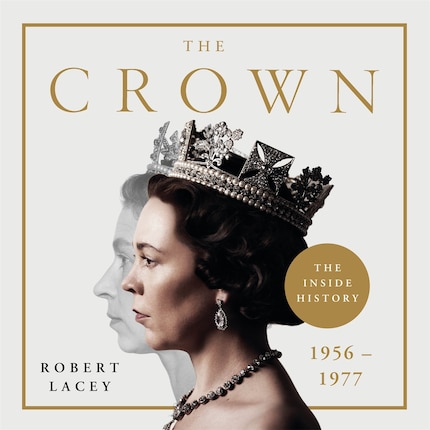 Opis książki
The fascinating royal and social history that inspired the second and third seasons of The Crown, from the show's historical consultant.

In this incredible companion to the second and third seasons of Netflix's acclaimed series The Crown, renowned biographer and the show's historical consultant Robert Lacey takes us through the real history that inspired the drama. Covering two tumultuous decades in the reign of Elizabeth II, Lacey looks at the key social, political and personal moments and the effect they had not only on the royal family, but also on the world around them. From the Suez Canal Crisis and the US/Russia space race to the Duke of Windsor's collaboration with Hitler and the rumoured issues with the royal marriage, the book will provide a fascinating insight into the two decades that the show covers, revealing the truth behind the fiction on-screen.

Extensively researched, this is a unique look behind the history that inspired the show and the years that would prove to be the making of The Queen.

The Crown is now available to watch on Netflix.

The Crown is produced by Left Bank Pictures in association with Sony Pictures Television for Netflix.