The Bird in the Bamboo Cage

- Hazel Gaynor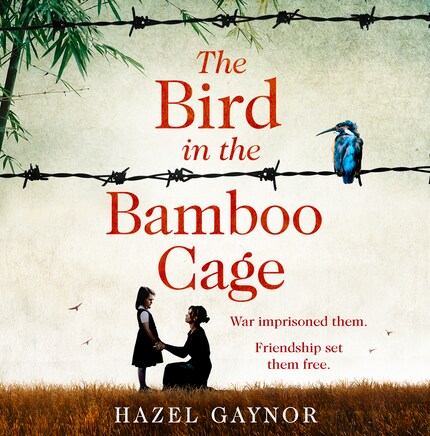 Opis
Inspired by true events…'Moving and authentic' Dinah Jefferies
'Vivid, heart-rending and so, so beautiful' Jenny Ashcroft
'A beautiful, tender and fascinating story' Sinead Moriarty

'Deeply moving. Be prepared – have handkerchiefs on standby at the end' Antonia Senior, The Times
'An inspiring novel about the power of determination, courage and unity'Woman's Own

China, 1941. With Japan's declaration of war on the Allies, Elspeth Kent's future changes forever. When soldiers take control of the missionary school where she teaches, comfortable security is replaced by rationing, uncertainty and fear.

Ten-year-old Nancy Plummer has always felt safe at Chefoo School. Now the enemy, separated indefinitely from anxious parents, the children must turn to their teachers – to Miss Keny and her new Girl Guide patrol especially – for help. But worse is to come when the pupils and teachers are sent to a distant internment camp. Unimaginable hardship, impossible choices and danger lie ahead.

Inspired by true events, this is the unforgettable story of the life-changing bonds formed between a young girl and her teacher, in a remote corner of a terrible war.

Shortlisted for the Irish Book Awards for Popular Fiction Book of the Year
USA Today bestseller

Published in the USA and Canada under the title When We Were Young and Brave.