TESSELLATION 1

- Anwar Jaber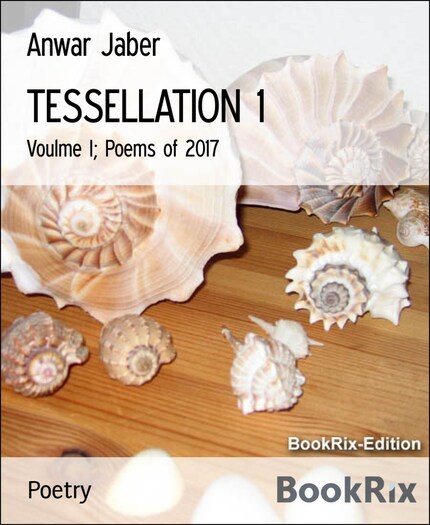 Opis
This is a collection of my narrative expressionistic poems which has been written in 2017, and it is a first volume of my annual poetry series "Tessellation"

Narrative expressionism is writing style where the literary piece has been written in narrative-lyric system in which the written text has appeared with the narrative superficial structure and deep poetic one. In narrative expressionism the narrative text composed of poetic elements and there is no time, place, or characters but there are poetic, lyric, imagery elements which have been narrated. In this hybrid system, the glory of both; prose and poetry have transfigured completely, so it reaches the infinite target of prose poetry writing.

In tessellated writing multiple texts have appeared in different theme and story but they are one in their deep idea and letters. In my "Tessellation" there are multiple poems in one poem so there are primary title and secondary titles. The adjective primary titles of the triple pieces is the depiction of the poems and not the themes, that is to say it is a descriptive title of the titles where the poems behave as a mirror in a mosaic system.