Talking with Serial Killers: Dead Men Talking
Death Row's worst killers – in their own words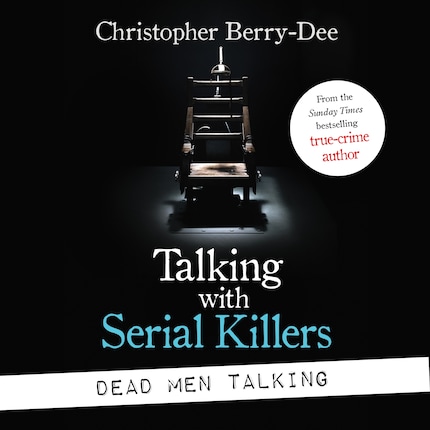 Opis książki
Leading crime expert Christopher Berry-Dee gained the trust of some of the most infamous convicted killers, having corresponded with them and even entered their prison lairs to discuss their horrific crimes in detail. In this book, he presents six unforgettable prisoners and allows them to tell their stories, as well as giving the details and background of their terrifying cases - making this a must-listen for aficionados of the genre and anyone fascinated by the extremes of human behaviour.

Beyond the headlines, once the drama of the courtroom has subsided and the prison gates have been locked behind these killers for good, Talking With Serial Killers: Dead Men Talking allows the listener to get up close and personal with torturers, sexual psychopaths and mass murderers, to listen to the stories that are rarely heard and get the last word from some of the world's most pitiless killers.

Don't forget to check out the whole Talking with Serial Killers series also now available in audiobook!