Startup Money Made Easy

- Maria Aspan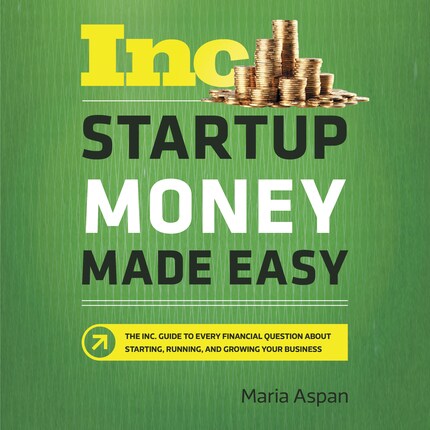 Opis
Let the experts at Inc.guide you through every critical step and potential pitfall as their on-the-ground reporting shows how to locate funding, manage your money, and smart hack your way to a comfortable retirement.

Startup Money Made Easy gathers the best advice from the magazine's pages, spotlighting celebrated entrepreneurs and inspiring stories. You'll hear from:

FUBU founder Daymond John, who mortgaged his family home for start-up capital—and built a $6 billion empireMakeup artist Bobbi Brown, who turned a modest lipstick line into a profitable 30-store enterpriseAlexa von Tobel, who dropped out of Harvard Business School to launch the equity-magnate LearnVest.comMark Cuban, Sallie Krawcheck, Max Levchin, and other founders who overcame financial obstacles on their way to the top

Additionally, these stories include on-target tips that explain how to:

Raise your first $10,000 in capitalPower through the lean yearsGet friends and family to back you upRound up outside investorsGo public or sell, while still staying in chargeReward people with great salaries and benefitsEliminate tax season surprisesGrow without growing pains

Cash flow problems are the number-one business killer. Whether you're dreaming up a startup idea or knee deep in the craziness, learn to shore up your finances and safeguard the business.