Short Stories Collection
- Edgar Allan Poe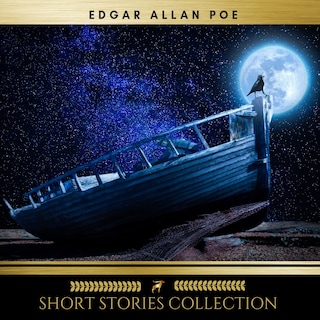 Opis
This is Works included:

- The Raven
- The Fall of the House of Usher
- Annabel Lee
- The Pit and the Pendulum

Edgar Allan Poe born Edgar Poe; January 19, 1809 – October 7, 1849) was an American writer, editor, and literary critic. Poe is best known for his poetry and short stories, particularly his tales of mystery and the macabre. He is widely regarded as a central figure of Romanticism in the United States and of American literature as a whole, and he was one of the country's earliest practitioners of the short story.
© 2018 Oregan Publishing (audiobook)
© 2018 Edgar Allan Poe (audiobook)