Scenes of Clerical Life
- George Eliot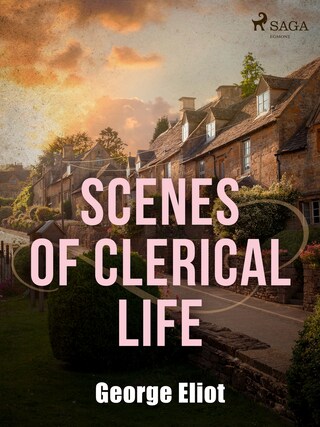 Opis
Therapist. Peacemaker. Pillar of the community. A country parson in 19th century England was all this and more.

In "Scenes of Clerical Life", George Eliot offers a poignant portrait of three such clergymen. Each has his virtues and his faults, and a colourful cast of parishioners. And every day seems to bring a new moral dilemma to solve.

"Scenes of Clerical Life" was Eliot's first published piece of fiction. Witty and warm, it points the way forward to her later masterpieces like "Middlemarch".

George Eliot, pseudonym of Mary Ann Evans (1819–1890), was an English novelist, journalist and poet. She took a realist approach to storytelling, finding the drama and beauty in the day-to-day existence of England's rural working classes. Her most famous novels include "Middlemarch", "The Mill on the Floss" and "Adam Bede".

Eliot's personal life was the subject of some controversy. For over two decades, she lived together with George Henry Lewes, a married man—he was estranged from his wife but never officially divorced. Their relationship offended Victorian sensibilities, but failed to dent Eliot's popularity with readers. The pair are buried side-by-side in London's Highgate Cemetery.