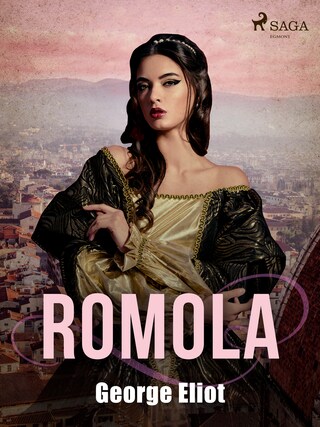 Opis
In George Eliot's singular "Romona", one woman defies convention to forge her own path through Renaissance-era Florence.

As the story begins, the city's Medici dynasty is nearing collapse, and a religious zealot has stepped in to fill the power vacuum. Against this tumultuous backdrop, we follow the courageous Romola de' Bardi. The daughter of a blind scholar, she becomes entrapped in a marriage to the deceitful Tito—one of Eliot's greatest villains. She must break away to make a new life, and escape the wave of violence sweeping the city.

Eliot researched "Romola" for years, and it shows. This is rich and captivating historical fiction. A must read for anyone interested in the culture and people of the Renaissance.

George Eliot, pseudonym of Mary Ann Evans (1819–1890), was an English novelist, journalist and poet. She took a realist approach to storytelling, finding the drama and beauty in the day-to-day existence of England's rural working classes. Her most famous novels include "Middlemarch", "The Mill on the Floss" and "Adam Bede".

Eliot's personal life was the subject of some controversy. For over two decades, she lived together with George Henry Lewes, a married man—he was estranged from his wife but never officially divorced. Their relationship offended Victorian sensibilities, but failed to dent Eliot's popularity with readers. The pair are buried side-by-side in London's Highgate Cemetery.