Restoration Year

- John Eldredge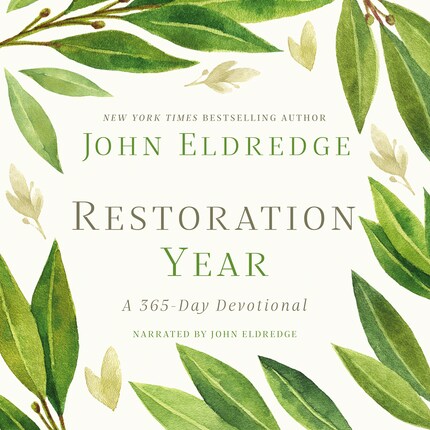 Opis
We all need to believe in radical hope; that our lives can be fuller, our relationships can be stronger, and our futures are bright. This 365-day devotional, by New York Times bestselling author John Eldredge, will guide you through a year of healing, restoration, and renewal.

Each day, Eldredge shares a timeless Bible verse, a thoughtful devotion, and a closing prayer to encourage and uplift you as you go about your day with optimism and peace. Inspired by Eldredge's bestsellers Wild at Heart, Captivating, Fathered by God, and more, Restoration Year will equip you to pursue lasting transformation in your relationships, in your spirit, and in your faith.

As you read your way through Restoration Year, you'll find your hope ignited as you learn how to:

Refuel and sustain your friendshipsDeepen your empathy and connection to your communityReignite a passion for your CreatorRenew your joyUnderstand the future that God has planned for youLet this year be your restoration year!