Redefining Red
- Elictia Hart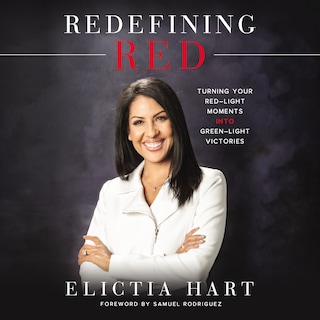 Opis
What Makes You See Red?

The red light in TV means you're on—go!

A red light in your life is a warning—stop!

But what if you could turn these red-light moments into encounters with God, insights on deeper faith, and motivation to go forward and thrive.

Learn to redefine red when:

You're dreamingYou're afraidYou're lostYou're stuckYou're weakWith highlights from her intriguing career as a broadcast journalist, along with a unique look into the lives of beloved Bible heroes, Elictia explains how red-light moments can become green lights to go forward—trusting God and embracing who you're meant to be.

This book on jump-starting your faith and living intentionally is perfect for fans of Priscilla Shirer and Christine Caine.