Real Estate Investing for Beginners: The Complete Step-by-Step Guide to Start Your Passive Income Business from the Plan to Finding a Deal with Real Estate Investment Tools and Tips

- Mark Prigun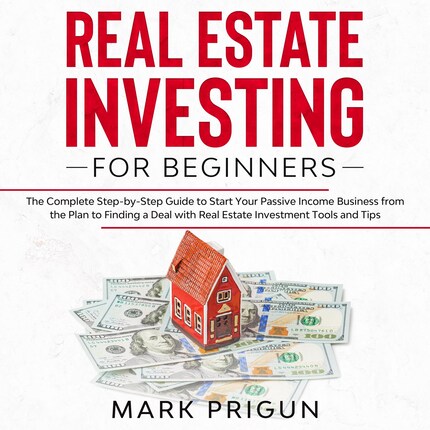 Opis
You Are about to Discover Exactly How to Venture into Real Estate Investing the Way the Pros Do It, Even If You've Never Done Anything Like It Before!
Do you have enough to get you through to the next decade no matter what happens in the economy?
How about retirement? Is it fully secured?
A $700,000 worth of investment capital can generate you $2,800,000 in real estate assets, with which you are assured of $50,000 per year in income. This, as you know, will continue appreciating in value over the years to give you an indefinite coverage and leave you with an ever-increasing "something" to pass on to your great-grandchildren!
Good old real estate investing has remained at the peak of ideal and safe investing techniques since it became a thing, with its value and superiority always crushing and surpassing many modern investing strategies like stocks, mutual funds or bonds. It offers predictable cash flow, always increases in value, and offers a higher return owing to positive leverage –just to mention the least.
But as rookie to this form of investing, you are bound to get intimidated to not only get started but overcome the concerns, misgivings and objections…
What are the risks of real estate investing?
What is the best strategy for a very risk-averse beginner?
How do I find good real estate investments?
This is a beginners' audiobook that has been created for someone just like you and is what you need to get all the answers to these and many more similar questions.
You'll discover:
• An overview of real estate investing, including where to get your investment properties
• How to identify your financial phase
• How to determine your target market
• How to work out the location of the property
• How to create a plan to find a deal
• The tips you need to be successful in real estate investing
• How to get inspiration for your real estate business
And much more!
Your journey to real financial freedom starts NOW!
© Author's Republic (audiobook)