Pocket Prayers for Teachers

- Max Lucado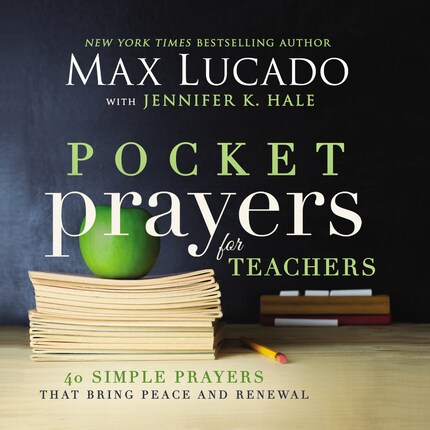 Opis
Do you know a teacher who you'd like to encourage? You're not alone but don't worry, because God has got you and them covered every day.

All the way from coloring inside the lines to calculus, teachers have given us the tools to thrive. Where would we be without them? However, a teacher's job is often a difficult one and sometimes, anxiety and exhaustion become the norm. For those in need of a little peace and renewal, Max Lucado points to the teacher who offered just that.

Pastor and bestselling author Max Lucado has created this handy prayerbook that is suited for gift-giving and written especially for those special people who inspire our students.

In Pocket Prayers for Teachers, Lucado shares verses and writings that contains:

Prayers for inspiration and encouragementPrayers for clarity and creativityPrayers for love and patiencePrayers for peace and protectionPrayers for integrity and gracePrayers for strength and enduranceIf you ever need to lift the spirits of your favorite teacher, Pocket Prayers for Teachers is the perfect guide to help you do so.