No Bride, No Wedding (Barbara Cartland's Pink Collection 133)

- Barbara Cartland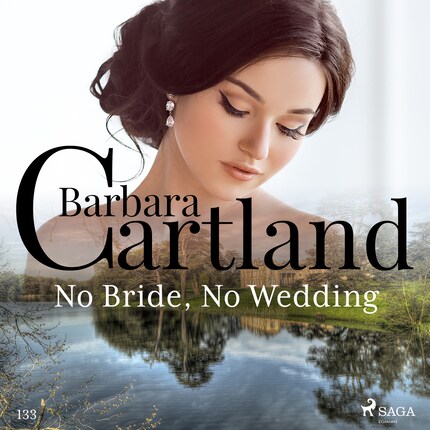 Opis
Perfect for fans of the Bridgerton series by Julia Quinn.

Calina Hart's mother, the lovely Lady Carol Wood, was being forced by her ambitious father, the Earl of Hurstwood, to marry the Duke of Denholme, who is dull, boring and a poor rider – but is a Duke! Early in the morning of the day of her Wedding to the Duke Lady Carol runs away with John Hart, a brilliant trainer of her father's horses, whom she has fallen in love. The Earl is furious and the Duke is made to look a fool. Society is understandably scandalised and fascinated by the story of the runaway bride. Lady Carol and John Hart marry at once and then escape to Cornwall and nobody knows their whereabouts and soon their adored daughter, Calina, is born and she becomes more beautiful every year.

Lady Carol and John Hart have a blissful life together until he John tragically dies of a virulent fever in Egypt whilst taking four outstanding horses he had trained to the Khedive. When Lady Carol herself dies of a broken heart, Calina is left orphaned.

Although Calina does not have much money, she intends to embark on the journey to Egypt that she and her mother had planned before her death and so leaves on a ship bound for Cairo. As she is not chaperoned, she wears widows weeds and calls herself 'Lady Hartington' after making slight alterations to her mother's passport. As she has a title, she is invited to join the Captain's table and there she meets the good-looking Marquis of Merryfield, who is gracious and charming to her and they enjoy each other's company.

Later in the voyage after stopping at Naples she meets Mr. Oliver Bagshot, an American millionaire, who never stops talking about himself and he is instantly attracted to Calina and begins to pester her.

How she finds Mr. Oliver Bagshot in her cabin one night after dinner with a bottle of champagne in his hand and how she runs desperately to the Marquis for help and with a most unexpected result is all told in this romantic and intriguing tale by BARBARA CARTLAND.

Barbara Cartland was the world's most prolific novelist who wrote an amazing 723 books in her lifetime, of which no less than 644 were romantic novels with worldwide sales of over 1 billion copies and her books were translated into 36 different languages. As well as romantic novels, she wrote historical biographies, 6 autobiographies, theatrical plays and books of advice on life, love, vitamins and cookery. She wrote her first book at the age of 21 and it was called Jigsaw. It became an immediate bestseller and sold 100,000 copies in hardback in England and all over Europe in translation. Between the ages of 77 and 97 she increased her output and wrote an incredible 400 romances as the demand for her romances was so strong all over the world. She wrote her last book at the age of 97 and it was entitled perhaps prophetically The Way to Heaven. Her books have always been immensely popular in the United States where in 1976 her current books were at numbers 1 & 2 in the B. Dalton bestsellers list, a feat never achieved before or since by any author. Barbara Cartland became a legend in her own lifetime and will be best remembered for her wonderful romantic novels so loved by her millions of readers throughout the world, who have always collected her books to read again and again, especially when they feel miserable or depressed. Her books will always be treasured for their moral message, her pure and innocent heroines, her handsome and dashing heroes, her blissful happy endings and above all for her belief that the power of love is more important than anything else in everyone's life.
© Saga Egmont (audiobook)