Murder on the Caronia - The Ocean Liner Mysteries - An Action-Packed Edwardian Murder Mystery, Book 4 (Unabridged)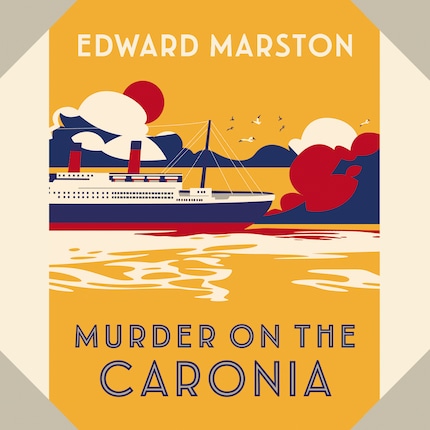 Opis książki
New York, 1908. While waiting to embark on the Caronia, the Cunard Line's famous ocean liner, private detectives George Dillman and Genevieve Masefield are startled to witness the boarding of a man and woman in shackles. They discover that these prisoners are being brought back to England by Scotland Yard to face trial for murder.
Over the course of the crossing, while managing purse-snatchers, burglars and drug traffickers, Dillman and Masefield come to believe that the captured couple may not be the vicious criminals some might think. But pursuing the hunch that they are innocent becomes harder when a killer strikes on board. Dillman and Masefield will need all their wits to navigate the waters ahead.
Previously published under the name Conrad Allen, the Ocean Liner series sets sail for a new generation of readers.
© 2022 Allison & Busby Ltd (audiobook)
© 1999 Edward Marston (audiobook)