Mastering the Art of Public Speaking
Learn to write and speak for the ear and not for the eye
- Debbie Davids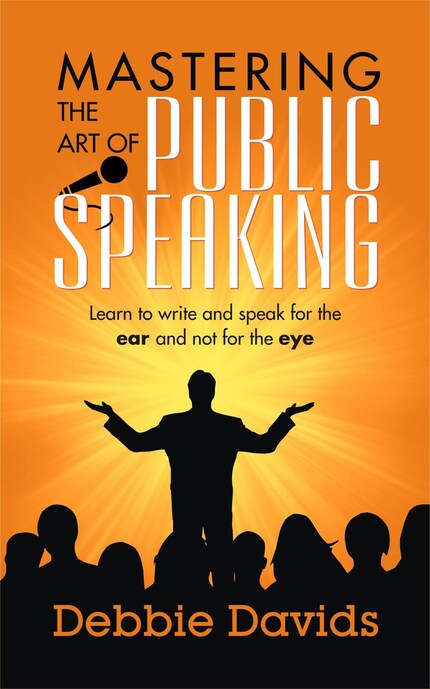 Opis książki
The purpose of this book is to familiarize readers with the basic concepts of communication and public speaking. Reading the book will help you to master the art of public speaking and gain the confidence to speak effectively to the ear and not to the eye of your audience. Vital points that will equip you and help decrease stress and increase a sense of wellbeing and effective control during delivery are discussed extensively.
The book is divided into three parts
The first part ___ understanding public speaking __ covers the art of public speaking in simple terms. Chapter one covers the definition and types of public speaking. Chapter two examines the benefits of public speaking. Chapter three looks at models of communication while chapters four and five consider how to deal with stage fright and how listening can enhance your performance as a communicator.
In the second part, we focus on speech preparation. Under this, we examine the following topics in chapters six to ten.
How to Create an Engaging Speech
Creating a Dynamic Introduction and Conclusion
Considering language and style: Choosing the Right Words
Incorporating Visual Aids
Making the Audience Part of the Speech
Practicing your Speech
The third part is devoted to Presentation Techniques.