Love is the Way Bundle, 2 in 1 Bundle
- M.N. Ryann, Shein Brooks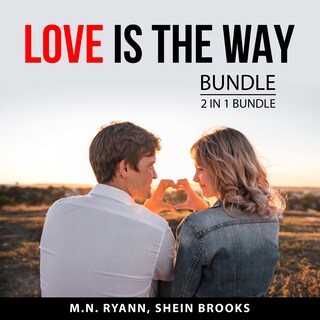 Opis
Love is the Way Bundle, 2 in 1 Bundle: What Makes Love Last? and Love and Respect
Relationships can be beautiful things that bring us much joy and pleasure in our lives. Human relationships are an enormous source of learning and growth. Our biggest rewards in life develop there, as do our most intriguing problems. Relationships may be complicated and perplexing at times, but as you'll soon learn reality, affection, and might bring an elegant simplicity to the picture, helping us build witting, loving associations. There are many ways you can do to ensure a happy and healthy relationship and you will learn it here.
This bundle will teach you how to have healthy and happy relationships. You will learn steps on how to piece things back together and keep the relationship together with the one you love.
This 2 in 1 bundle includes the following audiobooks:
1. What Makes Love Last? Get Real Advice That Can Rescue Any Relationship and Make it Last
2. Love and Respect: The Ultimate Guide to Love and Relationships. Discover How to Cultivate Your Relationships So You Could Learn and Grow More
If you want to learn more, download your copy of Love is the Way 2 in 1 Bundle now!

© Author's Republic (audiobook)