Little Secrets
- Anna Snoekstra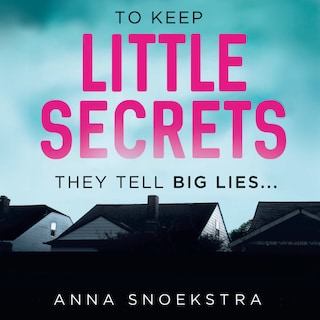 Opis
'The ending of Little Secrets left me gasping!' My Weekly

To keep little secrets, they tell big lies…'I am not sick.
I just like the little dolls…
I think I'll break one soon.'

It's every parent's worst nightmare. A tiny porcelain doll appearing on your doorstep. Bright blonde hair, rosy cheeks, even a little blue dress. A perfect replica of your six-year-old daughter.

But then anonymous letters from 'The Doll Collector' begin to arrive. And in the small town where everyone has their own little secrets, no one is safe from suspicion.

Because you can never really trust the people who live just along the street…

Big Little Lies meets The Couple Next Door in this fast-paced psychological thriller.


© HarperCollins UK (audiobook)