Let Sleeping Dragons Lie: Have Sword, Will Travel 2

- Garth Nix, Sean Williams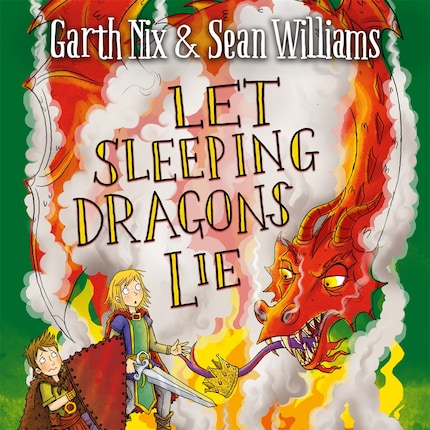 Opis
Here be Knights! Fights! Bats!

Odo and Eleanor are now officially knights, helped (and sometimes hindered) by their magical but rather difficult to control magical swords. But if they thought life as a knight was going to be easy, they are wrong! Before they know it, their first task is to tackle some ferocious bile wolves!

A funny fantasy triumph from Garth Nix and Sean Williams, the perfect sequel to Have Sword, Will Travel. Perfect for fans of Shrek.