Laws of Success: The 10 Golden Rules to Greatness, Learn about Success Principles and Ways to Living Your Best Life

- Jeffrey Jenson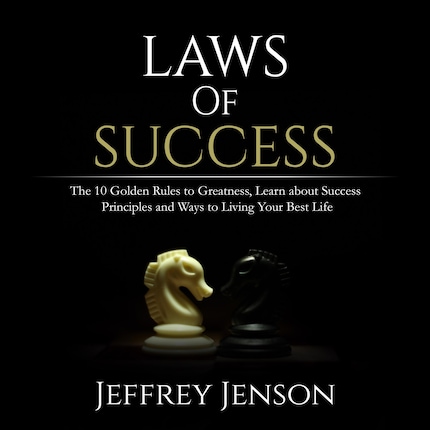 Opis
Who doesn't want to be successful? All of us want to achieve success in all aspects of our lives. Unfortunately, not everyone can be successful and achieve a level of greatness that most of us just dream of.
Most experts would say that anyone can be successful at anything they want if they just put their mind into it. This is easier said than done. Success comes at a cost. And most of the highly successful people reached their success because they were willing to pay the price. They were willing to step out of the box, drop habits that bring them down and develop new ones that improve their life, make necessary changes to their lifestyle, and invest all the effort, right attitude and morale to keep things going.
In this audiobook, you will discover the golden rules to achieve great success. You will learn the guiding principles that would help you solve your problems, overcome frustrations, develop patience, boost self-esteem and improve yourself as a person. Following all this will improve the overall quality of your life and help you achieve success.
The formula to achieving success is not that complicated. It is within your reach once you make the decision to go after it with everything you've got. Nothing is impossible and having the right mindset and attitude will certainly go a long way into achieving any goal you have set for yourself.
Time is gold and the sooner you get on to learning about these guiding principles for success, the sooner you can start reaching for your dreams.
Scroll up now and click "Add to Cart" for your copy and get started today!


© Author's Republic (audiobook)