Jack B. Ninja (Unabridged)
- Tim McCanna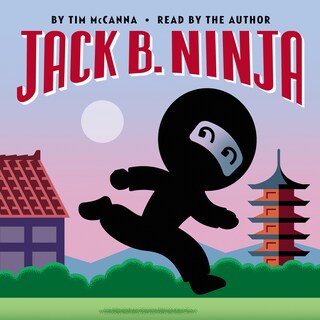 Opis
Hold your breath while Jack B. Ninja dodges, leaps, and evades capture in this fantastical rhyming story from author Tim McCanna!
Jack B. Ninja! Jack, be quick!
Jack, jump over the bamboo stick!
Secret mission starts tonight.
Hide in shadow, out of sight.
In this imaginative ninja fantasy inspired by the classic nursery rhyme "Jack Be Nimble," cheer on Jack as he sneaks over castle walls, swims through hidden tunnels, and uncovers a secret treasure -- all while avoiding detection. But when Jack unwittingly springs a trap in the middle of his mission, will he be able to use his ninja skills to escape the bandits and make it back home?
A sneaky rhyming reverie with a surprise one-two punch ending from Bitty Bot author Tim McCanna!
© 2018 Scholastic Inc. (audiobook)
© 2018 Tim McCanna (audiobook)