In Search of the Perfect Singing Flamingo

- Claire Tacon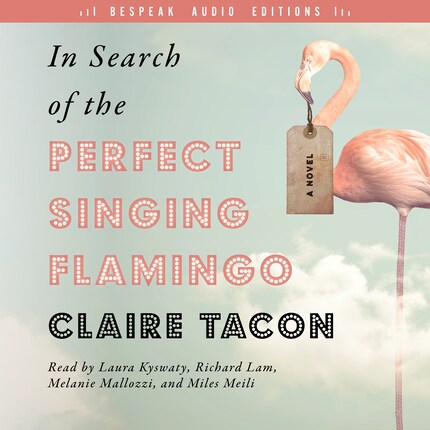 Opis
When Henry Robinson's first daughter, Starr, is born with Williams Syndrome, he swears to devote his life to making her happy. More than twenty years later, we find Henry working at Frankie's Funhouse, where he repairs the animatronic band that Starr loves, wrestling with her attempts at living outside the family home. His wife, Kathy, wishes he would allow Starr more independence, hoping that Henry will turn his attention a little more to their own relationship and to their other daughter, who is pregnant. As tensions mount Henry's young co-worker, Darren, reveals he needs to get to Chicago Comic Con to win back his ex-girlfriend, so Henry packs Starr (and her pet turtles) and Darren (still dressed as Frankie the mascot) into the van for a road trip no one was prepared for.

Told in multiple points of view, we hear from Henry, Darren and Starr as they all try to find their place in the world. In Search of the Perfect Singing Flamingo is a charming, tender and often funny story of a father struggling to let his daughters grow up and of a family struggling against hard odds, taking care of each other when the world lets them down.

Bespeak Audio Editions brings Canadian voices to the world with audiobook editions of some of the country's greatest works of literature, performed by Canadian actors.