How Not to Get Divorced
- Fiona Perrin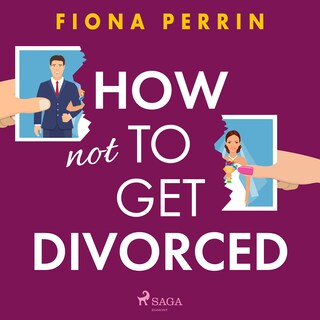 Opis
She got her happily ever after. What came next?

If she tries very hard, Ami can remember when she used to have a dynamic and exciting career and a husband who she loved more than life itself, and who was equally smitten with her...

Now she has two children, a terrifyingly large mortgage, and no idea who she has become – or why she and her husband can't even be in the same room anymore.

With life as she knew it in tatters around her, Ami is heartbroken, and in no way pulling off 'consciously uncoupling' like a celeb. But as she begins the exhausting task of balancing work, motherhood and singledom, she starts to wonder. Might she just come out the other side and be... happier?

Previously published as 'The Story After Us'.

Praise for How Not to Get Divorced:

'A truthful, poignant and ultimately uplifting tale of modern marriage and modern divorce' Fiona Collins, author 'The Year of Being Single'.

'Funny, engaging and poignant, I thoroughly enjoyed this book, found it easy to read and definitely recommend it' Claire Saul

'This is an absolutely fantastic and beautiful read about a woman trying to find her place in society again. I truly loved it' Kim S

As funny as Sophie Kinsella, as poignantly touching as Marian Keyes, Fiona Perrin's hilarious debut is an unmissable story for modern women everywhere.