Helping People Change: The Ultimate Guide to Using Your Visions to Help and Inspire People, Learn the Art of Empowering and Helping People Around You and Live With Purpose

- Harriet Byss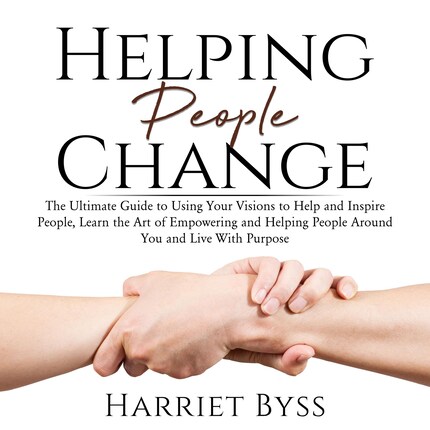 Opis
Helping People Change: The Ultimate Guide to Using Your Visions to Help and Inspire People, Learn the Art of Empowering and Helping People Around You and Live With Purpose

It is often said that great people have always been people with great visions. They were able to see so they were able to conquer. According to John Graham, vision is a mental picture of the result we want to achieve. It is a picture so clear and so strong that it will help make the result real.

Envisioning has various aspects to it and one of them is that it has to be within the realms of achievable reality. But if we're staying within this realm, how do some people achieve the impossible and get ahead of their predecessor? That's why they say vision is not for everyone. It is only for those few who dare to dream and achieve.

You can use your vision to inspire people and help them change. This audiobook will show you how a vision is a powerful tool to help people and even organizations achieve the results they want. You will learn how a vision inspires action and helps create the energy and will to make change happen.

In this audiobook, you will discover the following topics:

- Vision That Works – Realizable Visions
- Building Your Vision – What You Need
- Passionate Thinking VS Rational Thinking
- Taking Your First Strides Toward Reaching Your Goal
- Getting People to Envision With You
- Like Noah to Your People
- The Roadblocks and the Cynics
- From a Visionary to a Leader
- Reaching Your Goals – Does Your Vision End There?
- Visions 2.0 – New Trends for the New Millenium

A powerful vision can really inspire individuals to commit and persist and give their best. Don't limit yourself with the known and the achieved and the talk-about. Let yourself see and reach where no one has reached yet.

If you want to learn more on how to develop powerful visions that can inspire change, scroll up and click "add to cart" now.
© Author's Republic (audiobook)