Happy Tales for Children Everywhere; The Best of Beatrix Potter

- Beatrix Potter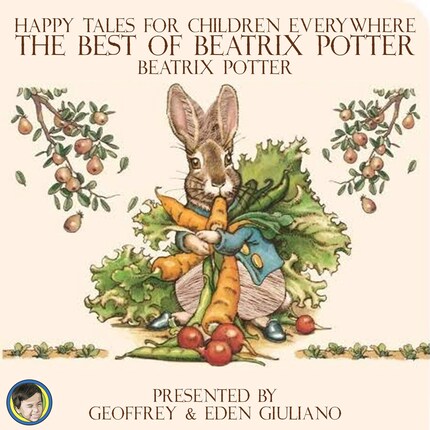 Opis
Beatrix Potter was born July 28, 1866. She was an English writer, illustrator, natural scientist, and conservationist best known for her children's books featuring animals.
Born into an upper-middle-class household, Potter was educated by governesses and grew up isolated from other children. She had numerous pets and spent holidays in Scotland and the Lake District, developing a love of landscape, flora, and fauna, all of which she closely observed and painted.
Potter's study and watercolours of fungi led to her being widely respected in the field of mycology. In her thirties, Potter self-published the highly successful children's book The Tale of Peter Rabbit. Following this, Potter began writing and illustrating children's books full-time..
Potter's books continue to sell throughout the world in many languages with her stories being retold in songs, films, ballet, and animations, and her life depicted in a feature film and television film.
Edited by Macc Kay
Production executive Avalon Giuliano
ICON Intern Eden Giuliano
Music By AudioNautix With Their Kind Permission
©2020 Eden Garret Giuliano (P) Eden Garret Giuliano
Geoffrey Giuliano is the author of over thirty internationally bestselling biographies, including the London Sunday Times bestseller Blackbird: The Life and Times of Paul McCartney and Dark Horse: The Private Life of George Harrison. He can be heard on the Westwood One Radio Network and has written and produced over seven hundred original spoken-word albums and video documentaries on various aspects of popular culture. He is also a well known movie actor.
© Author's Republic (audiobook)