Guaranteed Steps to Get Over a Break-up As Quickly As Possible

- S.O Jeffery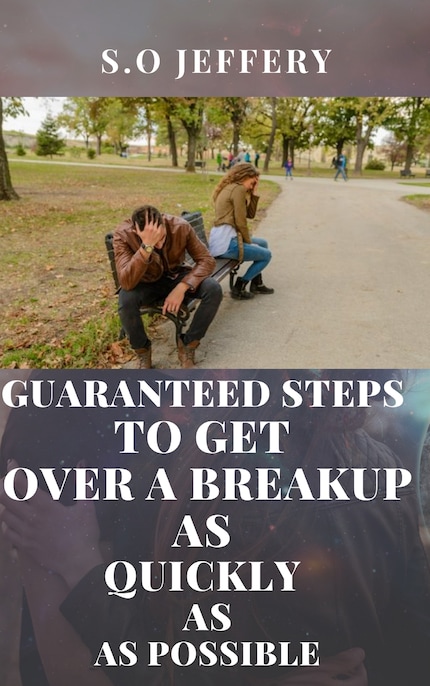 Opis
I do understand that losing someone we love can be a serious pain in the ass. It is one of the most difficult experiences to get over easily. A pain of a breakup can be so severe that one's life could feel so worthless that we can even attempt to take it.
Breakups are a painful but undeniable part of life. They are something we constantly experience at every stage of our life. Whether a relationship lasted three weeks, months, or three years, breakups can leave us feeling heartbroken, lost, and even physically ill.
Breakups can be managed and it can also be prevented and this is why I have taken my time to put together this simple guaranteed steps to help you prevent this ugly situation from happening to you and also provide you quick and guaranteed steps to help you get over it as quickly as possible if you are currently struggling with it.
Ending a relationship has very strong negative effects on the mind and body. It clouds our sense of self and the more serious the relationship was, the more of an identity crisis we're likely to experience. Even if the relationship wasn't as great as we would have wanted it to be, the thought of starting anew or ground zero can be really scary and painful.
During breakups, you find yourself suffering emotionally and looking for anything to help ease the emotional pain. What can you do? Perhaps you could turn to alcohol to numb the pain just like I did when Helen left me. Or you might use food to cope and over time start binging as many do. You might even decide to buy something new to distract yourself.
But you must realize that shopping, food, and alcohol aren't a problem on their own in moderation, but when any of them become your primary coping strategy it can lead to more stress than relief.
Until you realize and accept this fact, you will remain sunk in this pain of regrets.
I realized these secrets I am about to share with you right now at the point of giving up my life and my goals.
You can turn your situation around in a few days if you will take time to study this book and apply all that is in it. it has worked for me and many others and it can work for you as well.