Great Aunts and Armadillos
- D. B. LEWIS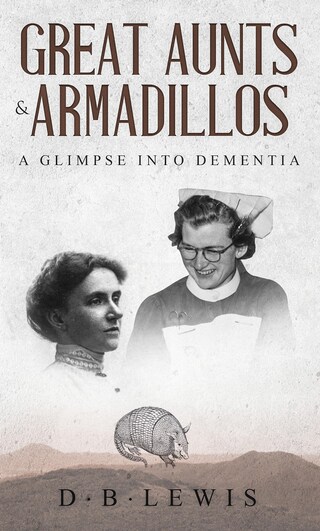 Opis
This is a book of hope and inspiration for all who may be called to look after someone suffering with dementia. It is the story of one family's eight year experience of looking after a much loved
relative, and all that went with it. In these pages, the journey of a former 'old-school' nursing sister; one of the 'armadillos' of the title, is recounted from the time she was first observed to be acting 'a little oddly', to the time of her slow, but dignified, death in a North Yorkshire residential home.
Rather than being a story of tragedy and despair, it is a family history containing many glimpses of hope and humour with numerous practical tips about how to approach caring for someone with this debilitating condition.
It has been written by Scarborough based author, D.B. Lewis, the nephew of the story's main character, Sister Pat Botley SRN, as a testimonial to a most interesting and eccentric individual and as a way of acknowledging all those in the profession of care who so tirelessly devote their working lives to looking after other people's loved ones.