Going Down to the River
A Homeless Musician, an Unforgettable Song, and the Miraculous Encounter that Changed a Life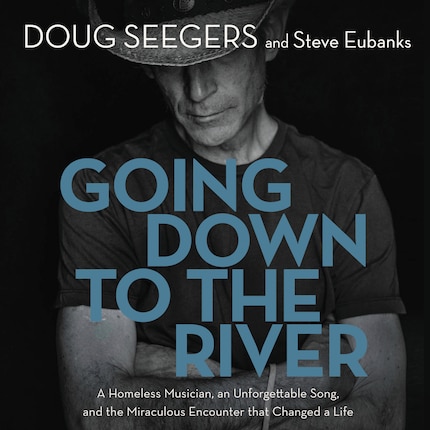 Opis książki
The astonishing story of a singer-songwriter living on the streets of Nashville who met Jesus, got sober, and found international stardom at the age of 62.

Doug Seegers left New York for Nashville in search of every songwriter's dream. When he didn't find success, he fell into a state of loneliness that fed an addiction he had battled since adolescence. Soon, he was homeless, playing his guitar on the street with a cardboard sign asking for money. But then he cried out to God in repentance and need, and God graciously met him. Doug then found sobriety, regained some footing, and in a miraculous moment was discovered outside a food pantry by a Swedish musician and documentarian who put his story on the air in Stockholm. Within days of the documentary airing--even though he still walked to the public library every day and acquired most of his belongings from nearby Dumpsters--Doug had the number-one selling song in Sweden.

Going Down to the River is Doug's inspirational story of faith, forgiveness, and the power of prayer and belief. It is also the never-give-up tale of a man who played music for 55 years without success only to become a chart-topping artist at the age of 62.