Forex Trading: Learn How to be Consistently Successful in Forex Trading

- Rick Novak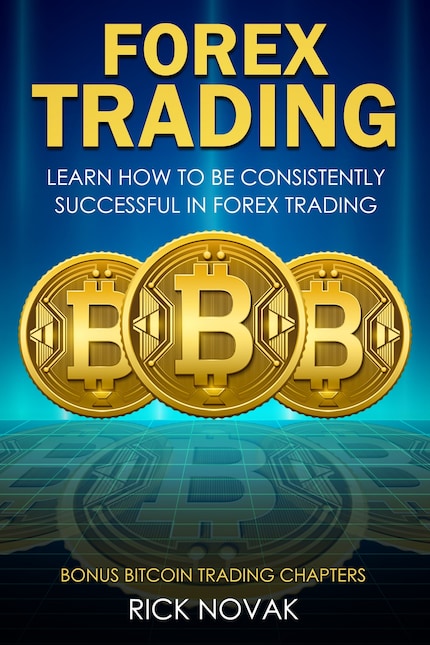 Opis
If you're a new Forex trader, this is the book for you, because it covers the fundamentals of the market, and gives you a good foundation of knowledge to help you begin to trade currency pairs including Cyrptocurrencies. The second part of this book is dedicated to reveal about the highly sought after Bitcoin Trading. If you are planning to launch an independent career as a Forex or Bitcoin Trader, this book will prepare you for this new business model.

Why should you become a Forex Trader? This book provides insights and motivation about how to become a successful Forex Trader. This book on How to Become a Successful Forex Trader offers Forex and Bitcoin training in simple layman language to traders of all levels. Learn to trade Bitcoins and currency pairs using the latest tools and software. Make predictions based on careful training from this Forex/Bitcoin Trading Course.

As an entrepreneur you must be interested in trading the highly sought-after Cryptocurrencies. The second part of this book is dedicated to reveal everything you need to know about how to get started trading in Bitcoins. This #1 best seller in Forex Trading now offers the most honest and relevant training and mentoring resources to become a successful Bitcoin entrepreneur. This step-by-step guide has all the resources you need to learn how to buy, sell and invest in Bitcoin trading.

A must have book for every aspiring entrepreneur who wants to deal in forex Trading. This stellar billionaire book is full of information and resources to build a successful Forex & Bitcoin trading Business.

Grab this book NOW to start making profits and begin your journey to success with confidence! Welcome to the Bitcoin world of goldmine!