Felix Holt, the Radical
- George Eliot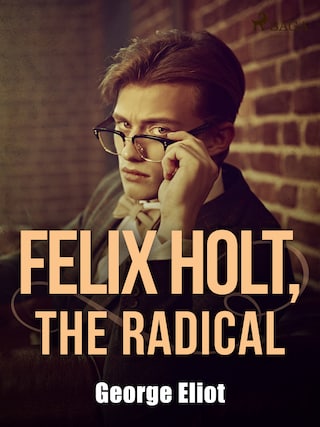 Opis
In "Felix Holt, the Radical", an opportunistic bid for power sparks a dramatic love triangle.

It's the early 1830s in England, and the town of Treby is gearing up for an election. Harold Transome, a radical candidate, is leading the pack. The problem is that he's lacking in real beliefs—he's in politics for the fame. As the election draws nearer, Treby becomes a powder keg of tension. And to make matters worse, Harold and Felix Holt, a man with very real radical beliefs, fall for the same woman.

"Felix Holt, the Radical" may be a 'social novel', but it's still brimming with Eliot's trademark humour and humanity. If you're a fan of Dickens' blend of political commentary and compelling drama, definitely give this novel a shot.

George Eliot, pseudonym of Mary Ann Evans (1819–1890), was an English novelist, journalist and poet. She took a realist approach to storytelling, finding the drama and beauty in the day-to-day existence of England's rural working classes. Her most famous novels include "Middlemarch", "The Mill on the Floss" and "Adam Bede".

Eliot's personal life was the subject of some controversy. For over two decades, she lived together with George Henry Lewes, a married man—he was estranged from his wife but never officially divorced. Their relationship offended Victorian sensibilities, but failed to dent Eliot's popularity with readers. The pair are buried side-by-side in London's Highgate Cemetery.