Fear Gone Wild

- Kayla Stoecklein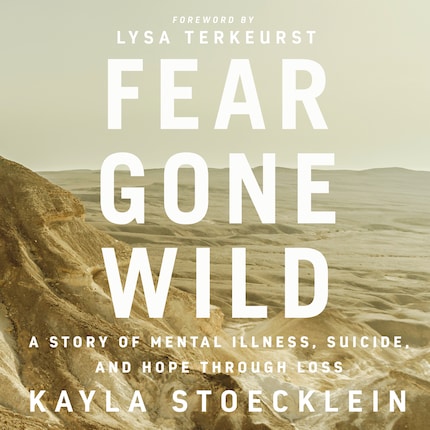 Opis
Light in the Darkness. Hope in the Wilderness.

Despite his deep desire to overcome mental illness and lead others out of their own pain, pastor Andrew Stoecklein died by suicide at the age of thirty. In the wake of the tragedy, his widow, Kayla, embarked on a journey to better understand Andrew's harrowing battle, come alongside those with similar struggles, and help the church overcome the stigma of suicide.



Fear Gone Wild is Kayla's intimate account of all that led to the heartbreaking day of Andrew's death and the insights she has gleaned since then about the wilderness experience. From her own hard-won understanding, Kayla offers:

hope for those facing a mental health diagnosis, wisdom for family and friends, and companionship for anyone who has lost a loved one to suicide;an exploration of Jesus' wilderness experience and what it means for our own journeys;helpful information about panic attacks, anxiety, depression, and living with fear;truth in the face of myths and misconceptions about suicide; andpractical guidance for the church in handling mental health challenges.This heartfelt, hope-filled book equips us to walk alongside someone on their journey with mental illness, offers strength for those of us struggling with depression or anxiety, and turns each of us again and again to the comfort of a God who never leaves.

Discussion questions and additional resources are available in the audiobook companion PDF download.