Emma's Table
- Philip Galanes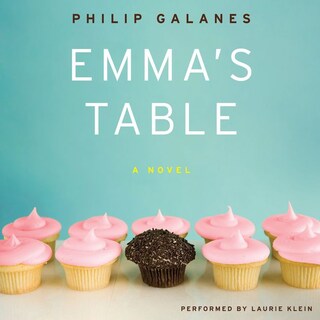 Opis
EMMA'S TABLE opens with Emma Sutton arriving at the esteemed FitzCoopers auction house. As always, Emma knows exactly what she wants - a beautiful Japanese table - but she doesn't necessarily realize what she's getting: the opportunity to set things right. For Emma happens to be fresh from a year-long stretch in prison and the media-blood-letting that accompanied her fall, and she needs a clean start. Her return to her former life – her glittering business success and her fractured family, the TV cameras and the chauffeured cars, the awkward Sunday dinners at home: none of it feels quite right. To her credit, Emma listens to the whispering realization that comes on the heels of her crisis: She needs to find a better way, though she can't imagine what it might be. Enter Benjamin, Emma's assistant – a terminally charming young social worker, who moonlights for her on the weekends – and one of Benjamin's most heart-breaking wards, an obese little girl from Queens named Gracie.

Along with a handful of eclectic supporting characters – including a tiny Japanese diplomat, a bossy yoga instructor, and Emma's prodigal ex-husband – Emma, Benjamin, and Gracie are whisked into a fleet-footed story of unforeseen circumstance and delicious opportunity, as their individual searches for their better paths bring them all, however improbably, together.

Sophisticated yet accessible, lighthearted but not insubstantial, EMMA'S TABLE is a highly entertaining and surprisingly affecting tale of second chances.