El Diario Del Che en Bolivia

- Geoffrey Giuliano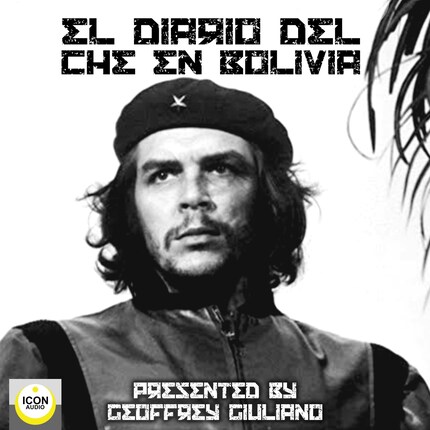 Opis
Che Guevara's famous last diary, found in his backpack after he was captured by the Bolivian Army in 1967 played a pivotal role in catapulting him to iconic status after his death.
In 1967 Guevara left Cuba to lead the Bolivian Liberation Army. In the jungles of Bolivia they attempted to initiate a revolution like that in Cuba, in which Che played such a central role. This fascinating diary describes the troubled guerrilla campaign until Che's final entry on the 7th October 1967 – the day before his capture by the CIA-backed Bolivian Army and his execution.
Ernesto Che Guevara was born in Argentina in 1928. After fighting alongside Fidel Castro in the three-year guerrilla war in Cuba, he became the Minister for Industry following the victory of the Cuban revolution. In 1966 he established a guerrilla base in Bolivia. He was captured by the CIA and killed in 1967.
Edited by Macc Kay
Production executive Avalon Giuliano
ICON Intern Eden Giuliano
Music By AudioNautix With Their Kind Permission
©2020 Eden Garret Giuliano (P) Eden Garret Giuliano
Geoffrey Giuliano is the author of over thirty internationally bestselling biographies, including the London Sunday Times bestseller Blackbird: The Life and Times of Paul McCartney and Dark Horse: The Private Life of George Harrison. He can be heard on the Westwood One Radio Network and has written and produced over seven hundred original spoken-word albums and video documentaries on various aspects of popular culture. He is also a well known movie actor.
© Author's Republic (audiobook)